Welcome to Year 2!!
In Class 5 we have Miss Bingham as our teacher. We are very fortunate to have Mrs. Gillin and Mrs. Harris helping us during the week. In Class 6 we have two teachers; Mrs. Rice and Mrs. Moore. Mrs Gillin and Mrs. Harris also help us in Class 6. We also have Mrs. Mullane helping us to learn.
We hope that you enjoy having a little look at our class page and the exciting things that we learn during the year!
We hope that you have had a good rest over the half term and have enjoyed the beautiful sunshine. We pray that you will have another fantastic week and continue to stay safe! 
Monday 13th July
13.07.20 PowerPoint – Telling the Time to 5 Minutes
13.07.20 telling the time boardgame
13.07.20 t-l-016-phase-3-phonics-sound-mat-letters-and-sounds_ver_9
13.07.20 t-l-034-phase-5-sound-mat_ver_5
13.07.20 T-L-702-Phase-4-Phonics-Snakes-And-Ladders-Blending-Game-Editable
13.07.20 t-l-8649-phase-3-snakes-and-ladders-_ver_5
13.07.20 t-l-5142-phase-5-snakes-and-ladders_ver_1
13.07.20 T-N-892-Telling-the-Time-Minutes-Past-the-Hour-Differentiated-Lesson-Teaching-Pack
13.07.20 T-T-5367-The-Lost-Sheep-Story-Powerpoint_ver_2
13.07.20 t-t-5416-the-good-samaritan-story-powerpoint-_ver_3
Tuesday 14th July
14.07.20 Telling the Time Peg Matching Game (to five minutes)
Why not join the whole school community in our daily collective worship? They look a little different from when we are together in school, but with some familiar faces!  Follow this link to find them!
Click here for Tuesday's B-Tales Collective Worship
Click here for Vicar Andrew's Wednesday collective worship
Don't forget that, if you haven't found it already, Mrs. Carew's Stay Home and Stay Busy page on our school website, which you will find below the link to the class pages, is full of fun activities and ideas that will help you through these next few weeks. Also, the First News resources will be uploaded onto this page every Monday and you can now access the Childwall Storytime area from this page, too.
Miss Wikeley's Music page on our website, the link for which you will find just below the Stay Home and Stay Busy link has links to songs the children will be familiar with, links to music games and apps and information on how to make suggestions for a Childwall playlist.
Other resources:
BBC Bitesize 
On Monday 20th April BBC Bitesize launched their free daily lessons on their website. Click on the picture below to access the website and find out what fun activities they have in store!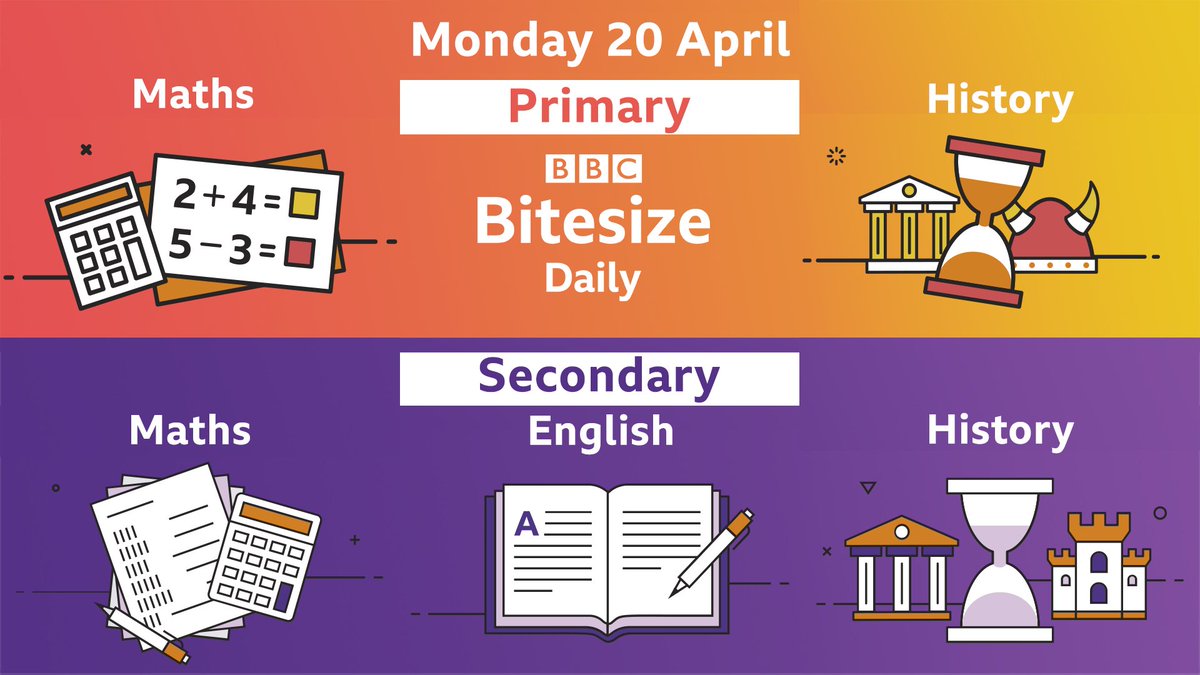 Coronavirus – A Book for Children by Axel Scheffler
Link to Axel Scheffler Coronavirus book
Premier League Primary Stars
PL_football_fun_answer_sheet_KS1
Time Capsule Booklet
The Book Trust
Link To Digital Resources From The Book Trust
 This website is currently free! Sign up for additional maths support and resources. 
Here is a lovely social story which explains what is happening at the moment in a nice, child friendly way.    Social-Story_Coronavirus-COVID-19_
Important things to remember:
Please ensure that PE kits are always in school with your child's name on every item. Trainers are also welcomed for outside PE.
Reading books are changed once a week. Your child will read in class with the teacher and read the remainder of the book at home with a question to answer about the text. The children will be able to choose two books of their own choice to develop their love of reading at home. Later in the term the year 2 will also have access to the library everyday during lunchtimes where they can read books at their leisure.
Spellings, times tables and number spellings are set each week and the homework letter will be attached to our class page for further information.
Long-Term Plan