World Book Day Virtual Library – click on any book on the shelves to hear the author read an extract!
Chapter Books for Older Children
The Year 2 team comprises:
Class 5  – Mrs Woolnough on Monday, Tuesday and Wednesday
Miss Wikeley on Thursday and Friday
Class 6 – Ms Malone
Mrs Weston will support both classes throughout the whole week
Some important information for parents and carers
User guide for Reading Planet: Parent And Pupil Guide To Reading Planet
Link to Video Guide – How to use Seesaw – for Parents/Carers/Children
Year 2 PE day is TUESDAY for both classes. Remember to come into school in your PE kit on Tuesday
Year 2 homework will be set each Wednesday and will be posted on this web page, to be completed by the following Wednesday. There will be no paper homework sent with your child, at least for the time being. The children will typically have spellings and times tables to learn as well as a piece of maths and literacy.
The homework for Y2 will be:   Please see seesaw for times tables and spelling each Wednesday for the following week.
spellings
times tables
an activity on "My Maths"
Homework for Wednesday 20th January
Spelling
spy   spies   try   tries   parties   fry    fries  why  steak  pretty
Times tables   2 times tables 
 We will only upload photos of your child's tests if there are errors which they can continue to work on at home. If your child achieves full marks in either test, we will not send you a photo. Of course we will continue to share each child's results with them individually and celebrate progress they have made.
 Year 2 reading books. Children will not be bringing home a physical reading book. Instead, they will be set an E-book to read at home, with questions at the end to discuss with an adult. The children will then read and discuss the same book in school as a guided reading session. They will also be allocated a reading for pleasure book, which will also be set as an E-book.
Reading books will be given out on these days:
Class 6 with Ms Malone will all have their reading books changed each MONDAY.
Class 5 with Miss Wikeley and Mrs Woolnough will have their books changed on a particular day each week. This will depend on the reading group the children are in. By the end of this week  the children will all know which group they are in and will have a book to share with you at home!
Monday  – Dolphin group will have their books changed
Tuesday – Lions
Wednesdays – Leopards
Thursday – Jaguars and Tigers
Friday – Pandas and Koalas
Remember, your child has their own, personal, labelled pencil case in school with their own stationery. Please only send in a book for reading for pleasure!
We are currently unable to catch you for a quick chat on the door before and after school. Remember, no news is good news, but if we need to contact you, we will do so via a phone call from the office at another time. Similarly, if you need to get in touch with us, please ring the office as normal and we will get back to you.
Working From Home
Work for the week will be added on seesaw for your child to complete at home if they need to self-isolate.
Other resources:
BBC Bitesize 
On Monday 20th April BBC Bitesize launched their free daily lessons on their website. Click on the picture below to access the website and find out what fun activities they have in store!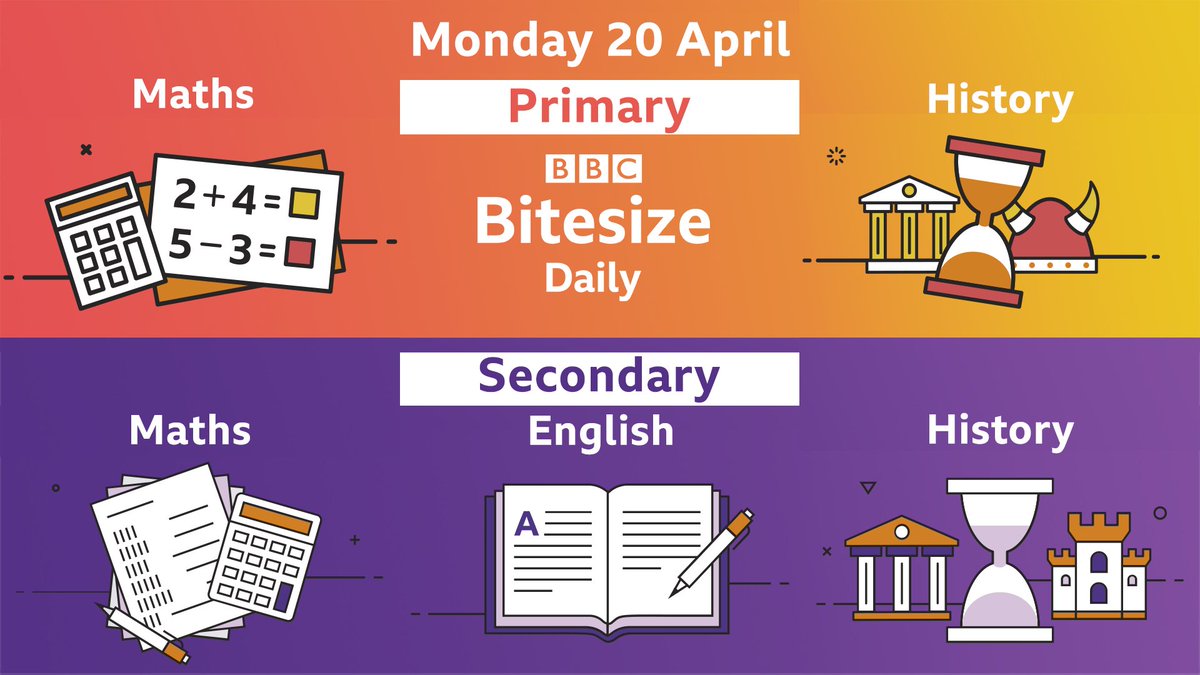 Coronavirus – A Book for Children by Axel Scheffler
Link to Axel Scheffler Coronavirus book
The Book Trust
Link To Digital Resources From The Book Trust
 This website is currently free! Sign up for additional maths support and resources. 
Here is a lovely social story which explains what is happening at the moment in a nice, child friendly way.    Social-Story_Coronavirus-COVID-19_