Welcome to the EYFS class page 2021/22
Here is where you will find information about the teaching and learning that takes place throughout the Early Years. The page will be updated regularly so please do keep checking back.
Class 1
In Class 1 our teacher is Miss Owen and our teaching assistant is Mrs Woods.
Class 2
In Class 2 our teacher is Miss Gronow and our teaching assistant is Mrs Henderson.
Our EYFS Curriculum
The EYFS curriculum at Childwall CE Primary School is a play based curriculum with an emphasis on developing independence, confidence, creativity, curiosity, knowledge and understanding.  We provide a balance of child initiated and teacher led activities and provide meaningful, practical and multi-sensory learning experiences which fully engage all children and help them to develop ownership of their own learning.  Below are links to the EYFS statements and early learning goals for both the prime and specific areas of the curriculum.
Prime Areas:
Communication and Language Statements and Early Learning Goals
Personal Social and Emotional Development Statements and Early Learning Goals
Physical Development Statements and Early Learning Goals
Specific Areas:
Writing and Reading Statements and Early Learning Goals
Maths Statements and Early Learning Goals
Understanding the World Statements and Early Learning Goals
Expressive Arts and Design Statements and Early Learning Goals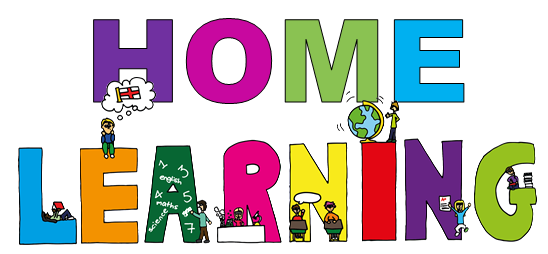 Welcome to our home learning section. Once the children are settled into classes we will upload homework activities once a week for you to complete together at home. The activities set will aim to consolidate the learning that has taken place in school and will allow your child to practise the skills they are learning.
Reading – After the children have settled into their new classes, they will soon begin their reading journey. The children will have guided reading sessions in school every day of the week. During these sessions your child will be helped to develop the skills they need to become a happy and confident reader. The children will receive one new book to read each week.
Children Who Are Self-Isolating:
If your child needs to self-isolate during their first half term in school we would suggest that you should concentrate on helping your child gain independence and confidence. You can do this by encouraging your child to put on their own shoes and fasten the straps, dress and undress themselves, fasten zips and buttons on clothes by themselves, use cutlery when eating and take themselves to the toilet and wipe themselves.
You could also enjoy sharing stories together and talk about the storybook characters and the events that happen. You could practise singing nursery rhymes, counting rhymes and familiar songs.  Children love spotting numbers and print in the environment and counting everyday objects like toys or stairs.  Baking is always a firm favourite with young children so why not have a go at making some gingerbread people? Maybe you could listen to the story whilst they are baking. Or why not try making your own playdough and then moving along to the dough disco!!
Parent Information:
User guide for Reading Planet: Parent and Pupil Guide to Reading Planet
Link to Video Guide – How to use Seesaw – for Parents/Carers/Children
Phonics: Articulation of phonemes
Click on the link to watch a short clip of how to pronounce phonemes correctly.
Virtual Library – Come and explore our virtual library!
Chapter Books for Older Children
Writing:
Once your child begins their writing journey we will encourage them to use their phonic knowledge to make an attempt at any unknown words. There will be many words that they cannot and should not be expected to spell correctly.  Whilst learning at home it is important that you do not expect your child to spell all words correctly. The only exception to this are the tricky words which they will be learning in school. These words include I, no, go, into, the he, she, we ,me ,be.
Handwashing:
Please find a link below for a CBeebies handwashing song to encourage the children to understand the importance of keeping their hands clean.
https://www.bbc.co.uk/cbeebies/watch/washing-your-hands-song 
Music at Childwall:
Make sure you head over to our new music page.  Here you can find a selection of our school's favourite songs from worship, class favourites and different music to suit your mood.  Just click on 'Children' and scroll down to 'Music'
Additional home learning resources and website links:
Here are some useful web links to help with your child's learning and development
https://www.phonicsplay.co.uk/
http://www.ictgames.com/mobilePage/
http://www.letters-and-sounds.com/
 This website is currently free! Sign up                                for additional maths support and resources