Welcome to the EYFS class page 2021/22
Here is where you will find information about the teaching and learning that takes place throughout the Early Years. The page will be updated regularly so please do keep checking back.
Class 1
In Class 1 our teacher is Miss Owen and our teaching assistant is Mrs Woods.
Class 2
In Class 2 our teacher is Miss Gronow and our teaching assistant is Mrs Henderson.
Our EYFS Curriculum
The EYFS curriculum at Childwall CE Primary School is a play based curriculum with an emphasis on developing independence, confidence, creativity, curiosity, knowledge and understanding.  We provide a balance of child initiated and teacher led activities and provide meaningful, practical and multi-sensory learning experiences which fully engage all children and help them to develop ownership of their own learning.  Below are links to the EYFS statements and early learning goals for both the prime and specific areas of the curriculum.
Prime Areas:
Communication and Language Statements and Early Learning Goals
Personal Social and Emotional Development Statements and Early Learning Goals
Physical Development Statements and Early Learning Goals
Specific Areas:
Writing and Reading Statements and Early Learning Goals
Maths Statements and Early Learning Goals
Understanding the World Statements and Early Learning Goals
Expressive Arts and Design Statements and Early Learning Goals
Spring Term Fun!
Monday 10th January – Friday 14th January
Fee-fi-fo-fum, in EYFS this week, we've had so much of fun! 
This week, we have centred our learning around the Traditional Tale 'Jack and the Beanstalk.' We have been learning lots of new maths vocabulary and using it to compere heights.. just look how tall our beanstalk is! We have also been learning about the different parts of a plant and we used our creativity to make our own plant picture using lots of different materials. As part of our literacy, we have been learning about labels and captions; we used our phonics knowledge to help us label Jack and Daisy from the story – our teachers were very impressed with all of our hard work! We can't wait to see what exciting activities we will be doing next week!

Monday 17th January – Friday 21st January
What a busy and exciting week we've had again here in EYFS! Jack and the Beanstalk has made another appearance in our learning this week as part of our topic on Traditional Tales. This week, we have been learning a very important skill in maths – adding! We learned lots of new vocabulary, including, add, equals, altogether and total. We then used our new vocabulary to help us understand number sentences involving addition. Look at how much fun we had working out the total amount of golden eggs in Jack's garden! This week, we have also learned lots of new digraphs ('th', 'nk', 'ai' and 'ee'); our teachers were very impressed with our phonics skills as we read many different words which contained our new digraphs… well done, everyone – you are phonics detective superstars!
Monday 24th January – Friday 28th January
Once Upon a Time, two wonderful classes of EYFS children read a Traditional Tale called 'Goldilocks and the Three Bears'. The children could not believe their ears when they discovered that Goldilocks did not listen to her grown-up, and, instead, ventured into the 'Deep, Dark Woods', all on her own. The children were shocked to hear that Goldilocks found a cottage in the woods where she made herself at home, eating porridge and making herself comfortable on the chairs and beds! Goldilocks soon learned her lesson… she hadn't entered any old cottage, it belonged to three bears! The children absolutely loved reading this week's Traditional Tale. After reading the story, the children were inspired to design and build Goldilocks her very own cottage, using the big wooden building blocks. The children also loved preparing Goldilocks some porridge of her own, it was messy but look how much fun we had! This week, the children also made their own Beanstalks after reading 'Jack and the Beanstalk' last week; the children used lots of different materials and techniques – their beanstalks looked amazing! The children have also been working very hard with their new maths focus on 'one more' and 'one less'; the children really impressed their teachers with their incredible work – well done, reception!
The Big Reveal: This week, the children were very excited to explore our brand new Early Years area, right outside our classrooms! We've got so many new places to play and explore… we have a 'Design Den', 'Building Base', 'Character Corner', 'Sand Station', 'Water World', 'Painting Plaza', 'Sound Street', 'Listening Land' and 'Reading Room'! The children didn't know where to start! Make sure you come back to keep updated with all of our new adventures in our new area!
Monday 31st January – Friday 4th February
In EYFS this week, we have been celebrating Chinese New Year with lots of exciting activities. We started our week by creating our very own 'dancing dragons' using a paper folding technique called 'concertina' – the children worked very hard and they were very excited to take these home for their grown-ups to see. We were then inspired to become our very own giant dancing dragon! We all joined together to make a long body and danced in our garden as if we were in a Chinese New Year parade, it was so much fun! We also enjoyed doing lots of Chinese New Year paintings and drawings; our teachers were amazed at our creativity. This week, we also learned about money and enjoyed using our new learning to recognise coins and count pennies. What a busy week! We can't wait to continue the Chinese New Year celebrations next week!
Monday 7th February – Friday 11th February
'If you came down to EYFS this week, you'd be sure of a big surprise,
If you came down to EYFS this week, you'd better have worn a disguise,
For every teddy that ever there was,
Gathered there for certain because,
This week, the children and teddies had a picnic!'
Wow! What a week it has been! As part of Children's Mental Health Week, the children were incredibly excited to bring in their teddy bears and cuddly toys into school on Tuesday for a 'Teddy Bear Picnic', out in the great outdoors! The children and teddy bears alike had a fantastic day making jam sandwiches, decorating biscuits and creating fruit kebabs, ready for their picnic in our EYFS garden. The children also enjoyed writing a visitor badge for their teddy, teaching their teddies some phonics and showing them the Daily Mile; it was so much fun!
Monday 14th February – Friday 18th February
Wow! It has been another busy, fun-filled week here in EYFS! We have all felt very inspired by Valentine's Day this week and have celebrated the occasion by talking about the meaning of 'love'. We read the story 'Guess How Much I Love You?' by Sam McBratney and talked about the people in our lives that we 'love' and care for. We had lots of fun sharing the love in school by writing Valentine's Day cards and love messages, creating some Valentine's gifts using play dough and making 'love potions' in the tuff tray! We also shared the love to our families by making them a 'Love Bird' – we hope you all loved the children's creations as much as we did! The children also enjoyed learning about weddings and were inspired to design and build their very own churches to hold their own EYFS weddings in! As well as all of our lovely learning centred around Valentine's Day, we have also learned lots of new digraphs in phonics and all about teen numbers in maths; I think its safe to say the children are ready for a well-deserved half-term break! Well done, everyone!
Monday 28th February – Friday 4th March
This week has been a very exciting start to the new half-term! From flipping pancakes for Shrove Tuesday, to dressing up as our favourite book characters to celebrate World Book Day, the children have had a very fun-filled week! In addition to taking part in all of the exciting events across school, we have also been learning about Fairtrade as part of Fairtrade fortnight, and we have thought about God's wonderful world and ways we can protect our beautiful earth as part of our Global Citizenship initiative.
Monday 7th March – Friday 11th March
In EYFS this week, our learning has been centred around 'Toy story'.  We have talked about the characters and have been thinking about reasons why we like each character.  We have also been learning how to use our phonic knowledge to help us write a sentence about the characters.  We have learned what a sentence needs including capital letters to start, spaces between each of the words and a full stop at the end.
In our continuous provision we have been building rockets for Buzz Lightyear and we have been matching the character pictures to the correct numerals.  At our creation station we have been using our fine motor skills to cut out parts to make our own 'Mr Potatohead'.
Monday 14th March – Friday 18th March
The children have been incredibly excited to continue their learning inspired by 'Toy Story' this week. From making their own 'Forky' characters using forks and pipe cleaners, to completing patterns made up of the 'Toy Story' characters, the children have been 'to infinity and beyond!' The children have also really impressed their teachers with their amazing work on number sequences, including odd and even numbers – well done, EYFS!
We also enjoyed coming into school in our own clothes to raise money for Red Nose Day!
Monday 21st March – Friday 25th March
To celebrate the first week of spring, EYFS have been making the most of the glorious weather and spending lots of time in the great outdoors! The children were very excited to find a beautiful new den in their garden this week which has been helping the children to form positive attachments and friendships. The children have also enjoyed learning how to take turns and work cooperatively with others when playing some new outdoor turn-taking games. Some of the games have also enabled the children to demonstrate strength, balance and coordination when playing and have encouraged the children to negotiate space and obstacles safely. The teachers have been extremely proud of the children who have also been learning how to ride two wheel bikes, without stabilisers this week. This was an excellent example of the children showing resilience and perseverance, even in the face of challenge! All of these skills have been developed in the midst of having so much fun in the sunshine!
In addition to all the fun outside, we have also been enjoying the story of 'Handa's Surprise' which has given us the opportunity to look at similarities and differences between life in this country and life in other countries. We look forward to another week of fun and learning next week!
Monday 28th March – Friday 1st April
This week, we officially started our countdown to Easter with the wonderful Vicar Andrew who led a lovely 'Easter Trail' for us. We followed the cross around the trail as Vicar Andrew told the Easter story; it was rather rainy but we really enjoyed learning about the true meaning of Easter! We also loved watching the B-Tales production of the Easter story in the hall; our teachers were very proud of how amazing we were at sitting so beautifully and listening so carefully – well done EYFS!
We have also continued with our learning on Handa's Surprise this week. We used the concept of the animals taking away the fruit from Handa's basket to help us learn about subtraction and taking away. We even looked at what a subtraction number sentence looks like and how to work out the answer! As part of our learning centred on Handa's Surprise, we also discussed the environment where the animals live in the story, and thought about the similarities and differences with the environment in which we live. What a busy week!
Monday 4th April – Friday 8th April
This week in EYFS, we have been busy with Easter activities! We have made our own Easter egg jigsaws, decorated Easter eggs and reflected on the Easter story. We have thought about the true meaning of Easter for Christians and looked at how Easter is a time for new beginnings. We also have really enjoyed making our own Easter cards for our families, using our own handprint to make the chick inside the egg. Our cutting skills are getting really good now! We wish all of our wonderful EYFS families a restful, peaceful and happy Easter – we look forward to seeing you all in the Summer Term!
Summer Term Fun!
Monday 25th April – Friday 29th April
Wow! We have had a very busy and exciting start to the new term here in EYFS!  As well as spending lots of time in the beautiful spring sunshine with all of our wonderful friends, we have had a very creative week in the classrooms too! We began the week by reading a very funny story called 'The Queen's Knickers' – we couldn't stop giggling as our teachers read it to us! This book taught us the importance of a queen (as well as showing us a large variety of Royal knickers!) and, as we approach the Queen's Jubilee, this helped us to think about the importance of our wonderful Queen, Queen Elizabeth II. We looked at photographs from different parts of Queen Elizabeth's life and discussed all of the important things the Queen has to do. We were all mesmerised by the beautiful crowns worn by our Queen and were inspired to make our own crowns! We painted our crowns gold and then added some beautiful jewels to them – look how amazing they are! Some of us even incorporated red, white and blue jewels, like the Union Jack flag! We finished the week by looking at the transport the Queen used in the past and compared that to the transport she uses now. We can't believe how much transport has changed!
Monday 2nd May – Friday 6th May
We sailed away to the isle of 'Blowyernose' after reading the story of 'Jack and the Flum Flum Tree' by Julia Donaldson. We wrote lists about what was in Granny's patchwork sack and we created our own blossom trees by finger painting. We have also been learning about feelings and how we can help each other to change our sad feelings into happy feelings. We made happy mood monsters using a range of materials and a collage technique – they really made us all smile!
Monday 9th May – Friday 13th May
In EYFS, we have had a wonderful time this week practising our addition skills and learning how to 'count on' using a number line. We also enjoyed venturing into space with Baby Bear in the story 'Whatever Next' by Jill Murphy. This week has also been a lovely week to enjoy the great outdoors; from keeping fit during the Daily Mile, to playing beautifully in our garden as well as on the big yard, we had so much fun! The children really impressed their teachers by showing off their amazing skills by riding scooters and bikes, building dens, doing gymnastics, and using their imagination during role play. It's amazing to be four and five years old at Childwall CE Primary!
Monday 16th May – Friday 20th May
It's been another busy week of learning here in EYFS! This week, we have been learning about addition facts to 5 and we are beginning to understand subtraction facts to 5. We are rehearsing these every day to help us with our maths when we start Year 1 in September. We have also been continuing to do our guided reading sessions every day where we have been applying our phonics skills and practicing our comprehension skills; our teachers have been so proud of us! In PE, Mr Hawthorne has also been really proud of us as we practise working as part a team and learn how to take part in a relay race. Well done, everyone!
Monday 23rd May – Thursday 26th May
Our final week of Summer Term 1 has certainly been a very busy one in EYFS! This week, the children worked collaboratively in small groups to think of their own version of 'We're Going on a Bear Hunt' by Michael Rosen. From dog and cat hunts, to magical unicorn and scary giant hunts, the children really impressed their teachers with their creative and imaginative ideas. All of the groups included the repeated refrain 'We can't go over it. We can't go under it. Oh no! We've got to go through it!' After the children created their alternative story, they were invited to perform it, like real actors! We could not believe the expression and enthusiasm the children showed us throughout their performances – they were all superstars!
We also had a fabulous party day on Wednesday to celebrate the Queen's Platinum Jubilee. The children all wore their beautiful crowns that they had created themselves to the whole school party lunch outside. It so lovely to see the whole school together enjoying such a special celebration!
Wednesday 8th June – Friday 10th June
This week, we were very excited to welcome the EYFS children back into school for their final half-term in Reception. The children have had lots of animal-themed fun this week; from using their artistic skills and creativity to create their own paper crocodiles, to developing their scissor skills within animal matching activities, the children have certainly been busy developing their fine motor skills. In addition to all of this hard work, the children have also been using their phonic knowledge to read animal-themed sentences and, of course, we couldn't forget our daily phonics and guided reading sessions! The teachers were in awe, not only by the children's fantastic work this week, but also by the children's outstanding behaviour – they are definitely ready for Year 1!
Monday 13th June – Friday 17th June
We've had a happy, and sunshiney week in EYFS!  We have been working really hard at practising our tricky words and we have been learning all about mini beasts too and their life cycles after we had read 'Mad about minibeasts' by Giles Andreae.
We looked carefully at the ladybird in the story and this then helped us with practising our double number facts as part of our learning in Numerical Patterns.
As part of our learning about People, Cultures and Communities we have also been learning about marriages in different cultures and religions. We found out about different types of ceremonies and we designed a dress for a bride who would take part in a Hindu ceremony.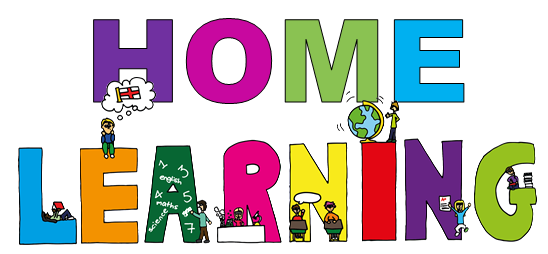 Welcome to our home learning section. The activities set will aim to consolidate the learning that has taken place in school and will allow your child to practise the skills they are learning.
Reading:
The children have now received a reading book (which is carefully matched to their phonics phase) and a reading record book.
We will conduct a guided reading session using these reading books everyday and during these sessions your child will complete daily activities to allow them to practise their phonic and reading skills. Therefore, your child needs to bring their books everyday in their book bag.
The children will change their books once a week with their teacher and when this is done the teachers will write a note in their reading record book.  Please feel free to make a comment in response to the teacher each week if you would like to.  They will also read once a week with their Learning Support Assistant as well.
Please continue to regularly read and enjoy lots of other stories and other types of books at home with your child in order to help them to understand about characters, settings and main events.
Happy Reading Everyone!!
Homework:
We will attempt to send home small tasks for the children to complete at home every Friday. Please return the completed work in their home learning folder on a Monday. If you are unable to complete the tasks over the weekend please return the folder and we will add the new pieces and return it to you so that you can complete the outstanding pieces at your earliest convenience.
We will look at your child's work and it will be kept in the home learning folder so that you can return to it throughout the weeks to practise the skills learned.
Many thanks!
Children Who Are Self-Isolating:
If your child needs to self-isolate, we would suggest that you should concentrate on helping your child gain independence and confidence. You can do this by encouraging your child to put on their own shoes and fasten the straps, dress and undress themselves, fasten zips and buttons on clothes by themselves, use cutlery when eating and take themselves to the toilet and wipe themselves.
You could also enjoy sharing stories together and talk about the storybook characters and the events that happen. You could practise singing nursery rhymes, counting rhymes and familiar songs.  Children love spotting numbers and print in the environment and counting everyday objects like toys or stairs.  Baking is always a firm favourite with young children so why not have a go at making some gingerbread people? Maybe you could listen to the story whilst they are baking. Or why not try making your own playdough and then moving along to the dough disco!!
Fine Motor Practise:
In school, we are focusing on holding our pencil correctly with a tripod grip and we are practising using scissors with the correct grip, with increasing accuracy. Why not have a go using the attached booklets to practise these skills at home?
Pencil Control Activity Booklet
General Home Learning Tasks:
Teach Yourself To Draw A Spider And A Web
Home Learning Activities – EYFS
Phonics Tasks:
Phase-3-w-Phoneme-Roll-and-Read-Mat
Phase-3-x-Phoneme-Roll-and-Read-Mat
Phase-3-y-Phoneme-Roll-and-Read-Mat
Phase-3-z-Phoneme-Roll-and-Read-Mat
Parent Information:
User guide for Reading Planet: Parent and Pupil Guide to Reading Planet
Link to Video Guide – How to use Seesaw – for Parents/Carers/Children
Phonics: Articulation of phonemes
Click on the link to watch a short clip of how to pronounce phonemes correctly.
Virtual Library – Come and explore our virtual library!
Chapter Books for Older Children
Writing:
Once your child begins their writing journey we will encourage them to use their phonic knowledge to make an attempt at any unknown words. There will be many words that they cannot and should not be expected to spell correctly.  Whilst learning at home it is important that you do not expect your child to spell all words correctly. The only exception to this are the tricky words which they will be learning in school. These words include I, no, go, into, the he, she, we ,me ,be.
Handwashing:
Please find a link below for a CBeebies handwashing song to encourage the children to understand the importance of keeping their hands clean.
https://www.bbc.co.uk/cbeebies/watch/washing-your-hands-song 
Music at Childwall:
Make sure you head over to our new music page.  Here you can find a selection of our school's favourite songs from worship, class favourites and different music to suit your mood.  Just click on 'Children' and scroll down to 'Music'
Additional home learning resources and website links:
Here are some useful web links to help with your child's learning and development
https://www.phonicsplay.co.uk/
http://www.ictgames.com/mobilePage/
http://www.letters-and-sounds.com/
 This website is currently free! Sign up                                for additional maths support and resources